From the Foreword:
You may feel like the daily news is full of depressing problems that seem too big for you to overcome. You tolerate behavior in adults that you would find abhorrent in your children. The resulting hopelessness has a paralyzing effect, making it seem as though change for the better is out of reach. For the Good of All, NOW! challenges that hopelessness, by inviting you to resurrect the timeless connection you have with others, and with our planet, through the power of self, the power of community, and the power of connection.
In each chapter of For the Good of All, NOW!, David dives into how you can build connections that can accomplish significant change for your family, your community, and your world. What David describes is nothing new. Yet, through his powerful and inspiring narrative, David explores how you can embrace your history of oneness to shape your present and future. You will learn how to build community in a way that steps outside of the current political structure by working at the local level to create meaningful change.
For the Good of All, NOW! is not just another guide that addresses one problem or challenge. Instead, this book is a guide to understanding how you can thrive as a member of the human race, not just as an individual. David demonstrates how you can embrace Power With, instead of Power Over. Dust off your hope for the world and get inspired as David shares how you can contribute and connect, For the Good of All, NOW!
Raymond Aaron
New York Times Bestselling Author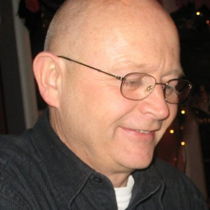 Please add the numbers so we know it is safe to allow this form to be submitted.